Things to do, Eat and Drink, Stay
Explore our beautiful countryside and beaches, discover our fascinating history and heritage, enjoy our high quality food, drink and hospitality. South Ayrshire has something for everyone.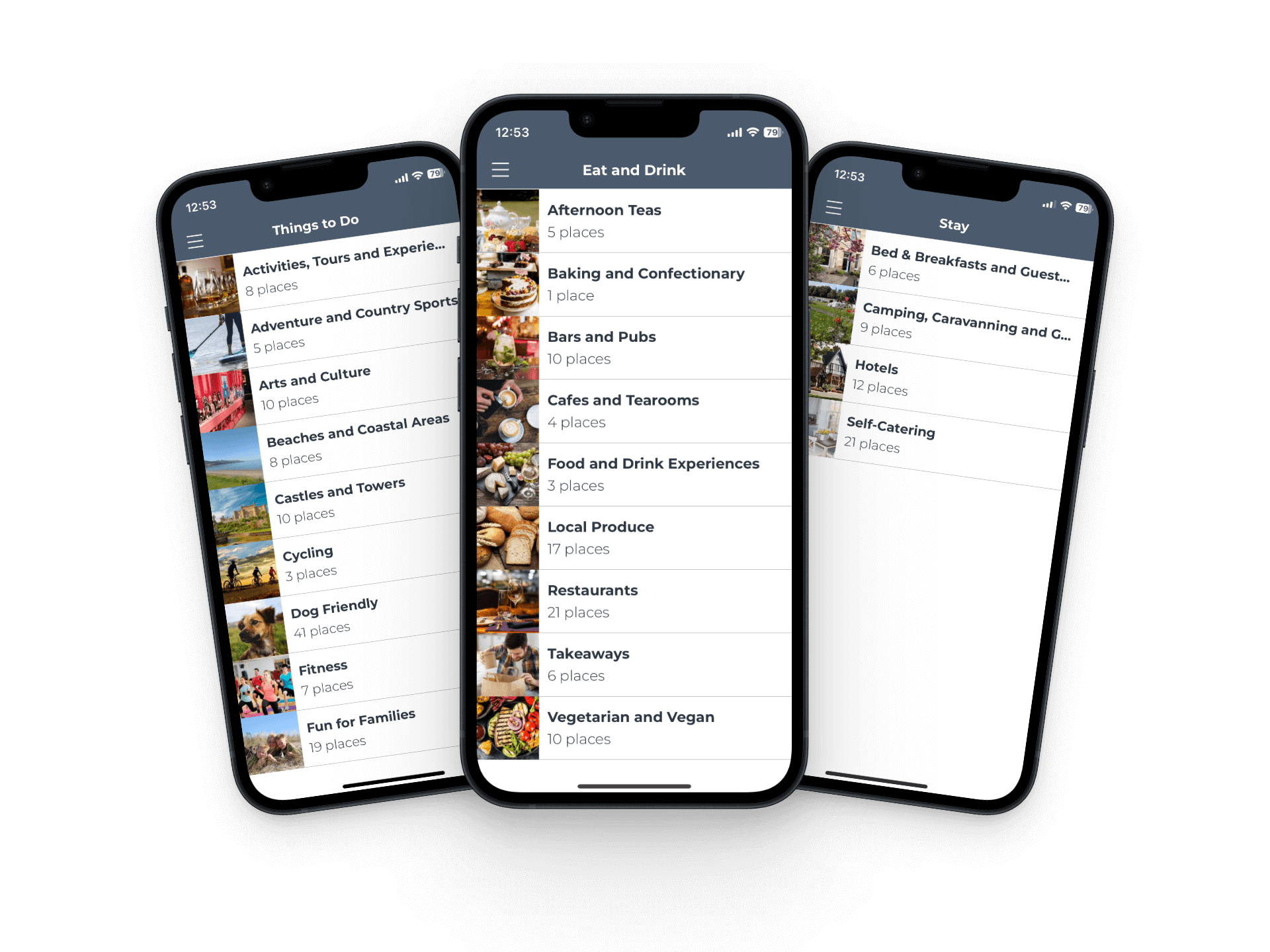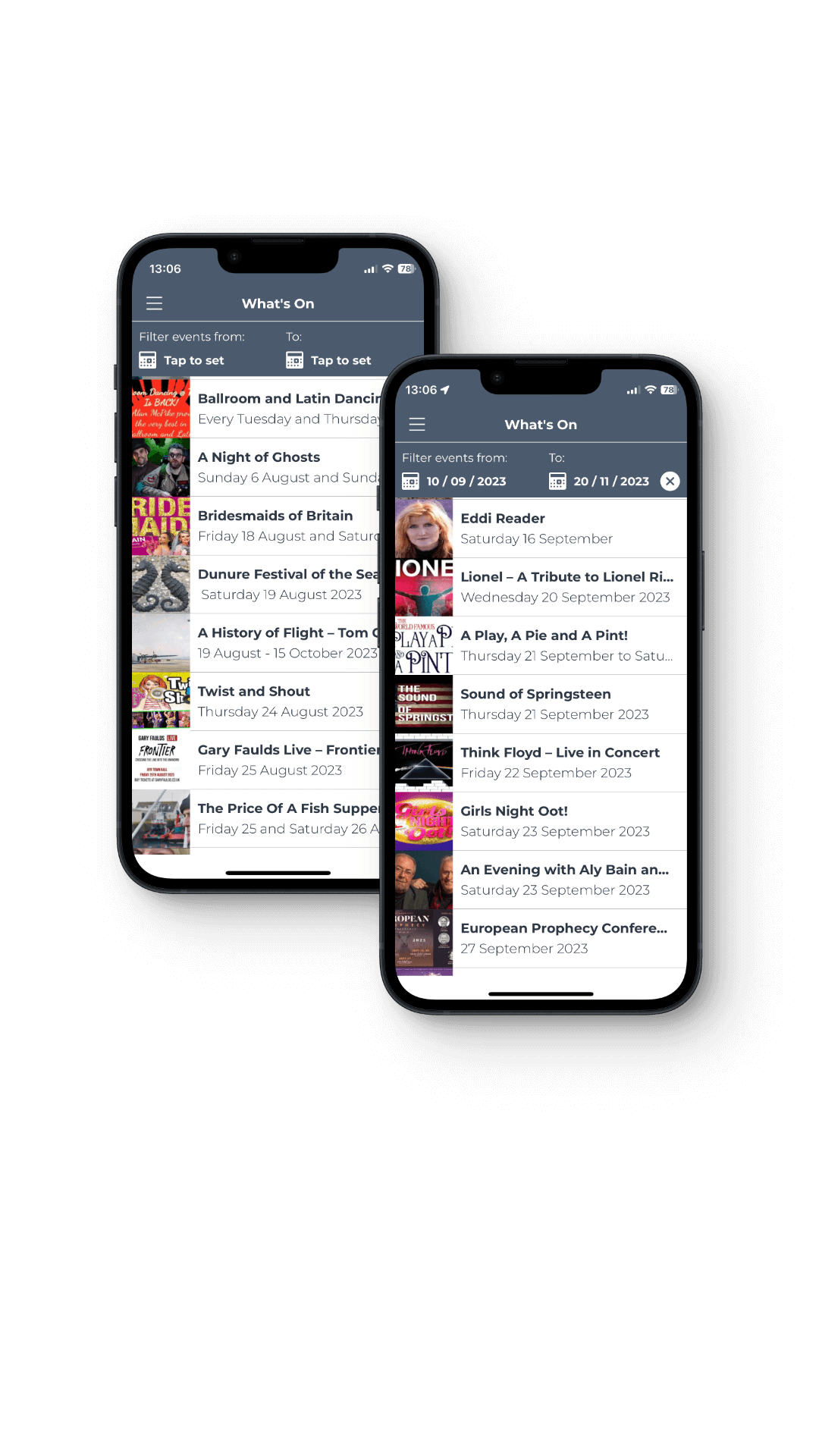 What's On
Keep up-to-date with the variety of engaging events and festivals that take place in South Ayrshire throughout the year. From festivals to family fun days there is always something happening for all ages to enjoy.
Quickly and easily filter event listings by date range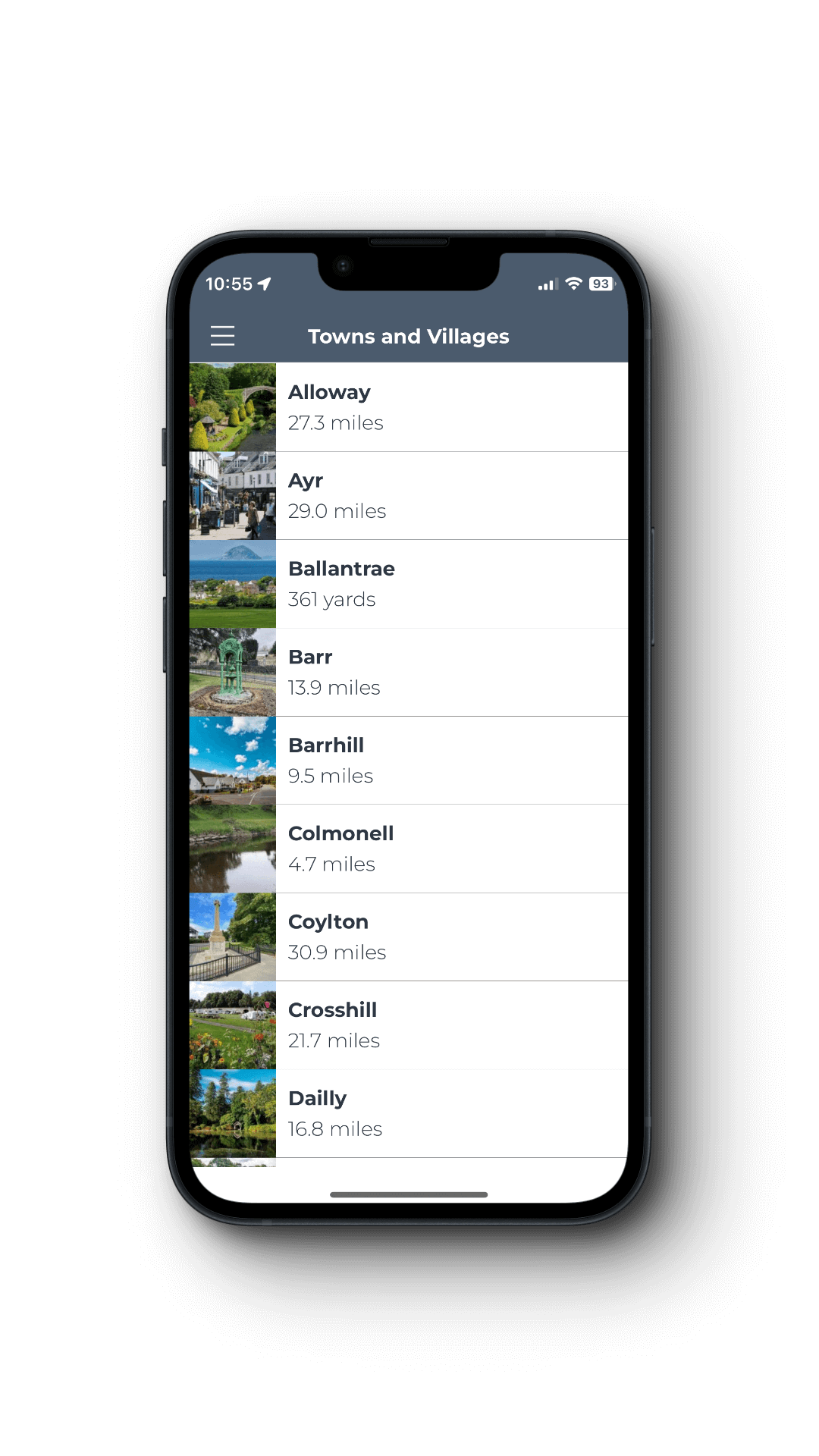 Towns and Villages
Nestled within the picturesque landscapes of Scotland's southwest coast each town and village in South Ayrshire invites exploration and discovery, promising a delightful journey through history, culture, and breathtaking landscapes.
Discover more about each town and village
Explore what the town or village has to offer including things to do, shops or events
Show the location of the town or village on a map
Show direction to the town or village in maps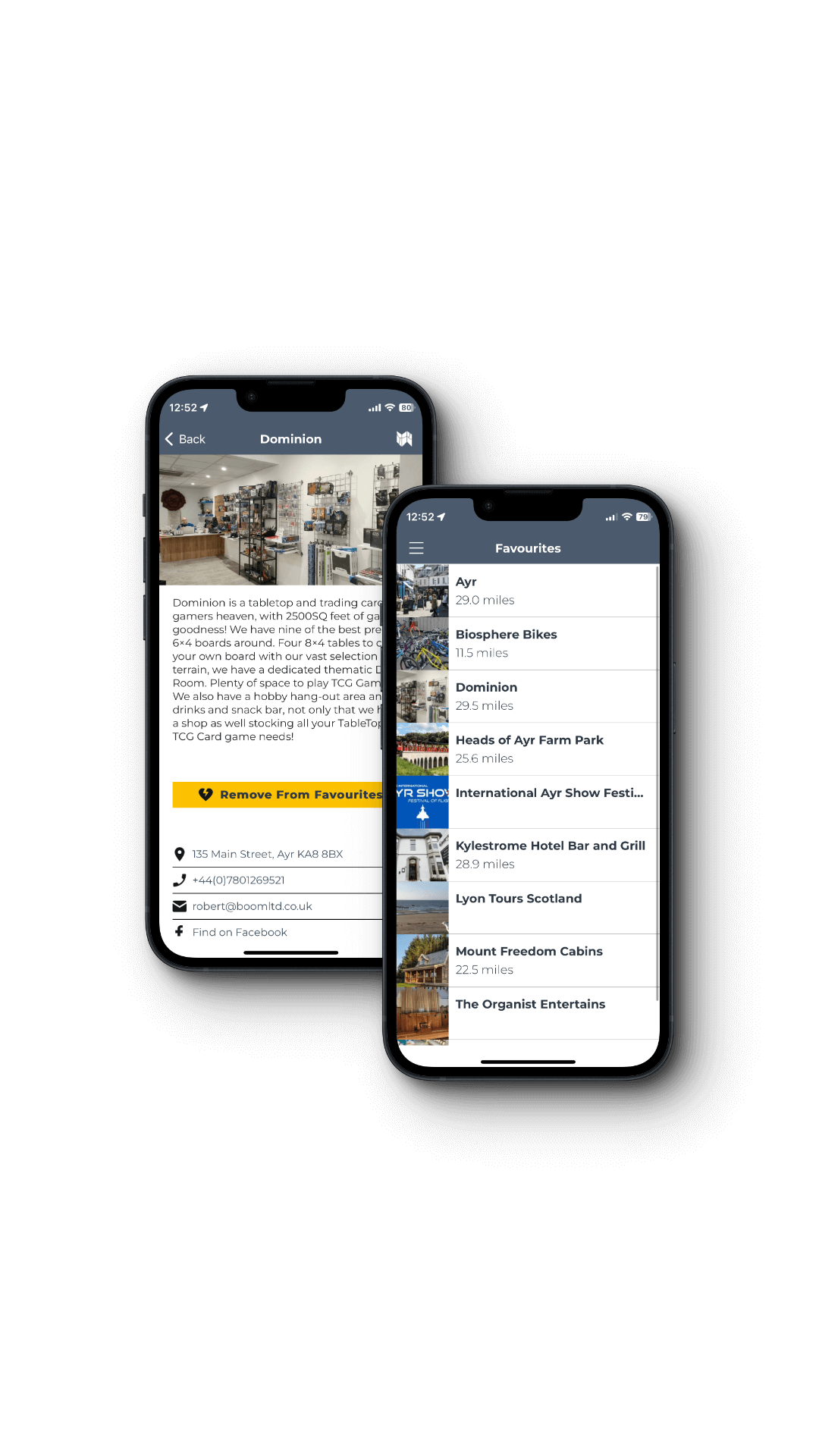 Favourites
Create a list of locations, things to do, places to eat, where to stay and events by selecting the 'Add to Favourites' button.
View everything you have saved by visiting the Favourites section on the main menu.
Tours and Trails
Explore our self-led, location aware walking trails and tours.
Blue Bonnet Trails
Enjoy two historical walking trails led by 23 Blue Bonnet signs over 31 locations from Ayr town centre out to Alloway.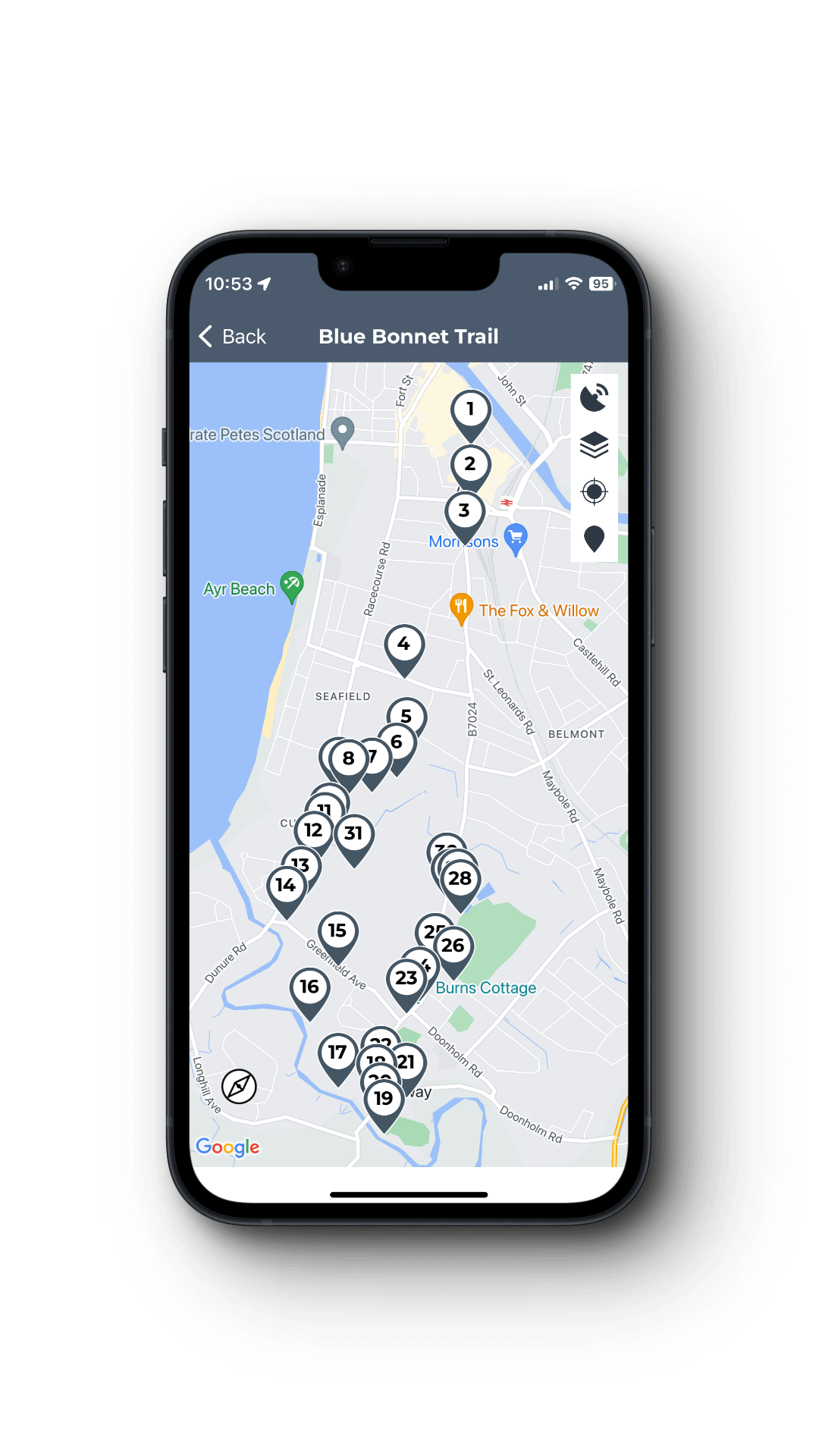 Crime & Punishment in Old Ayr
This trail will lead you through Ayr's rich and colourful past from the 13th to the 21st century.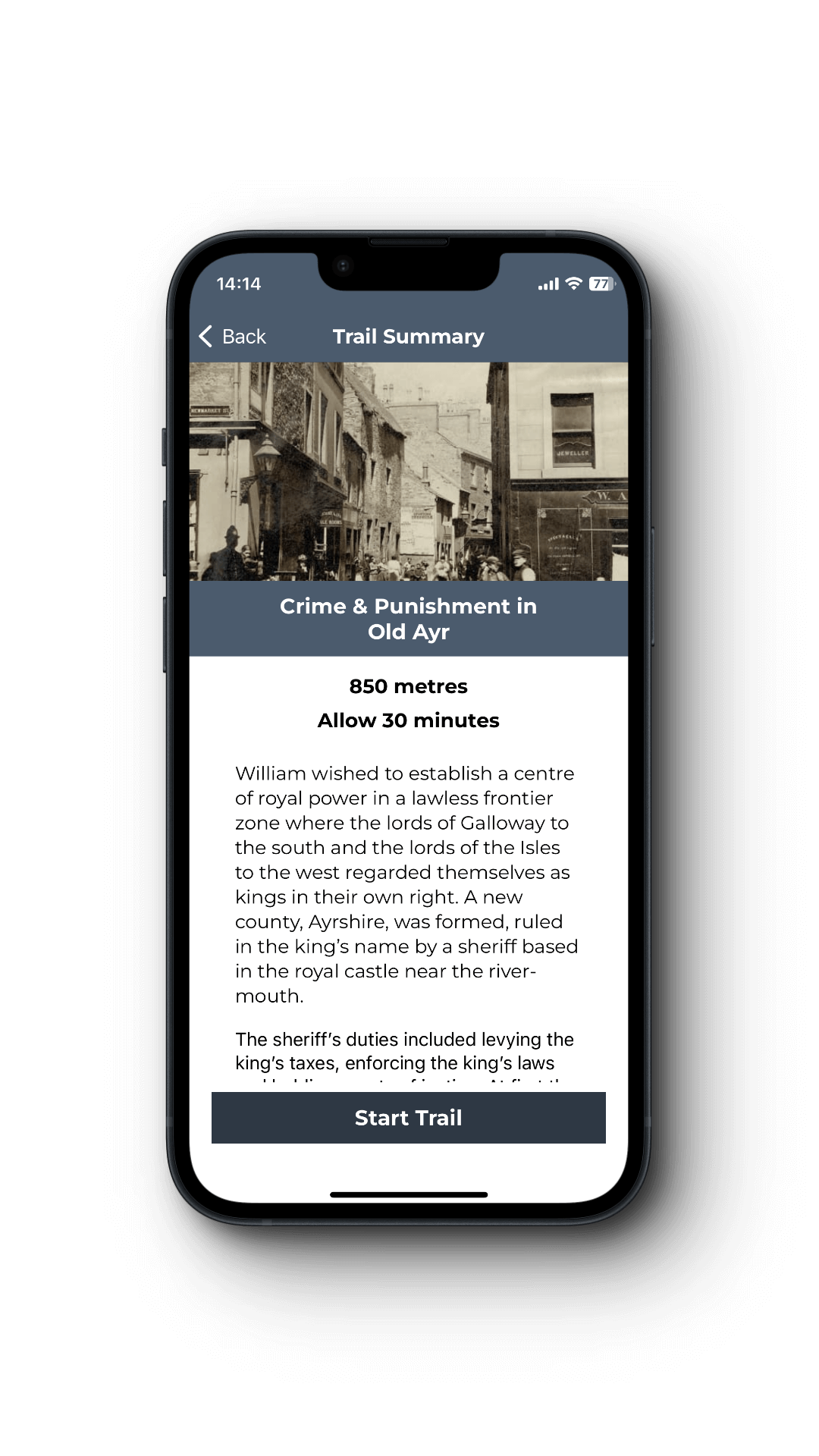 Shadows of the Past
On this family-friendly self-led audio trail, you will encounter life-sized character silhouettes.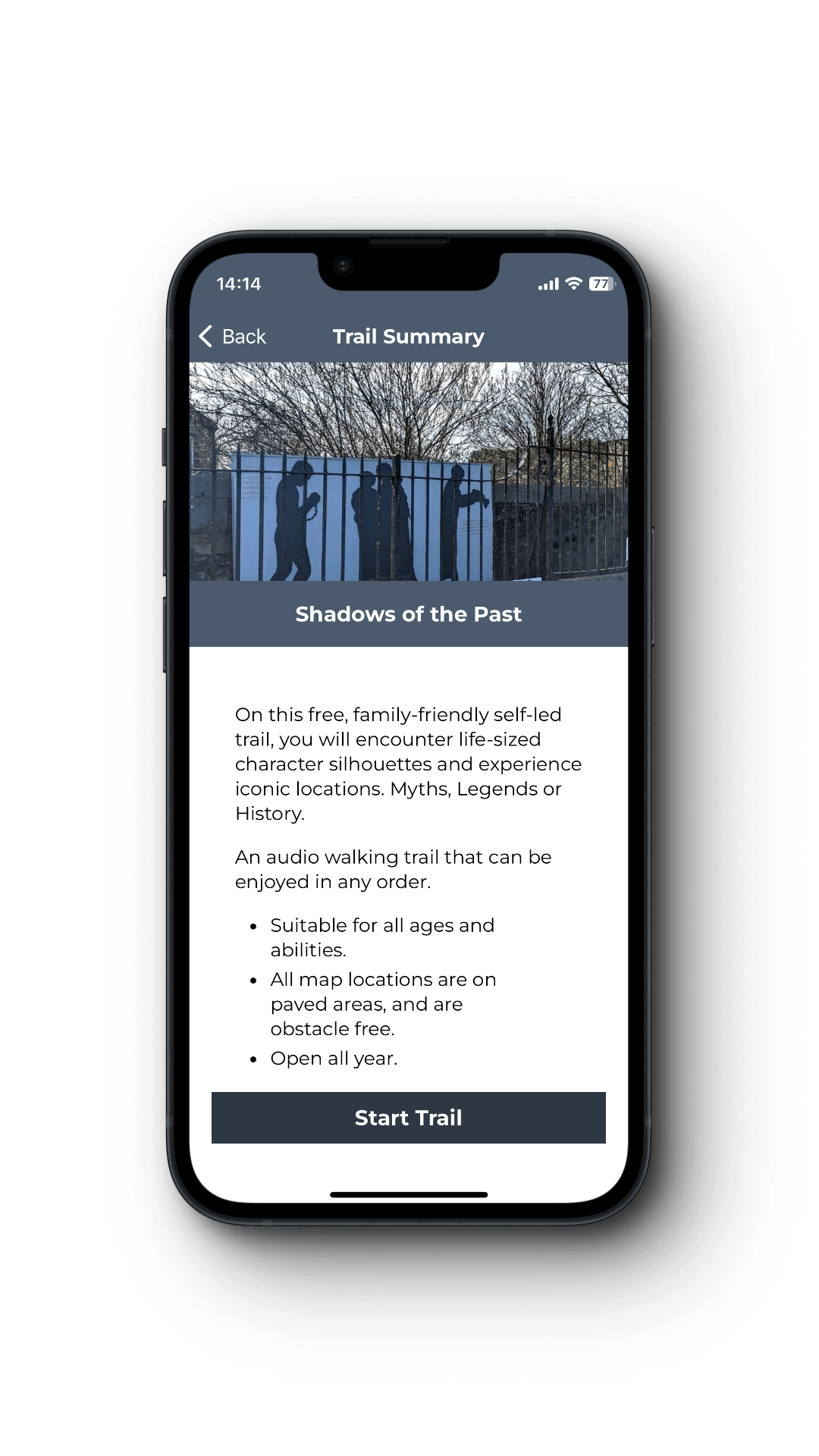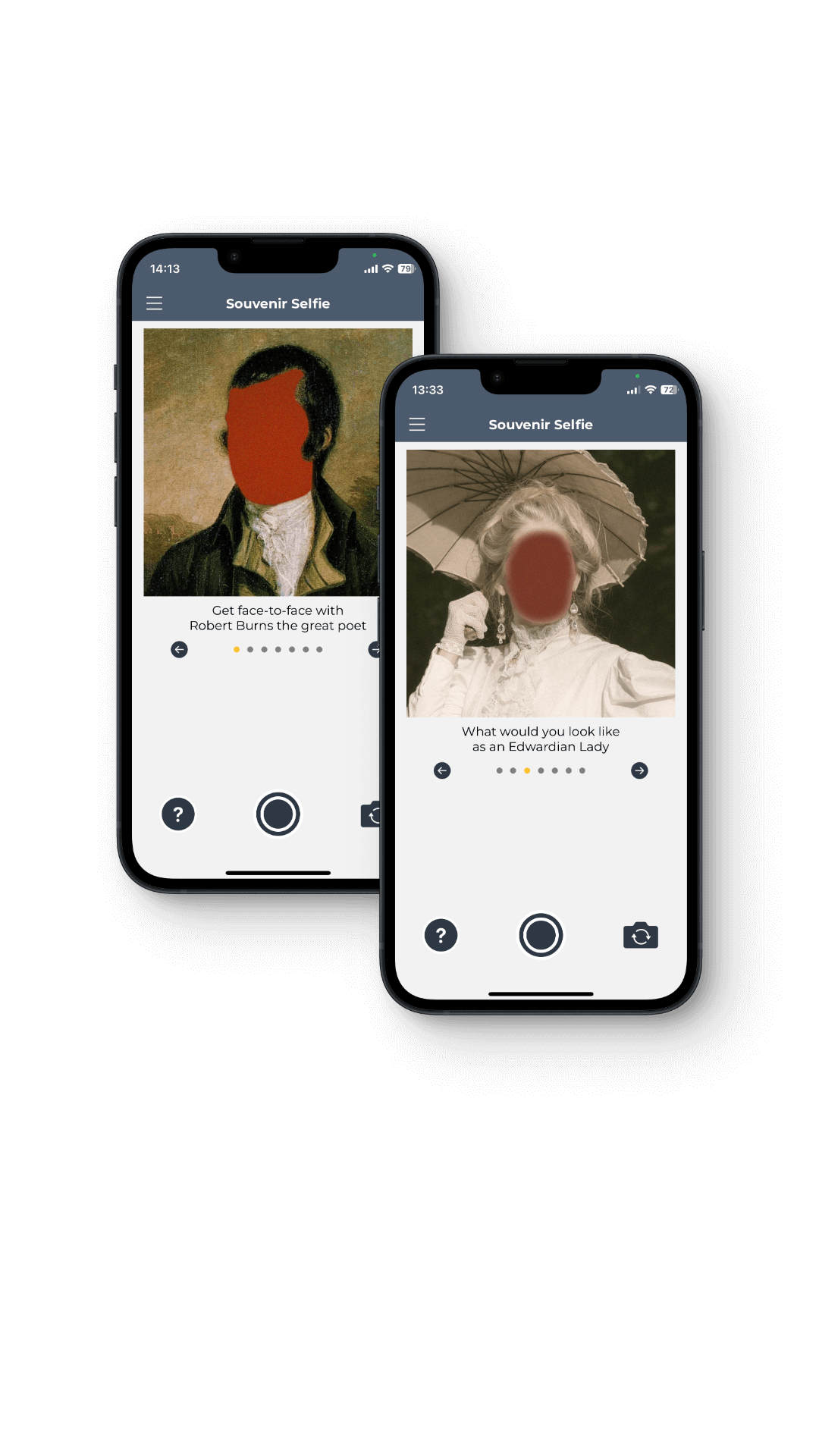 Discover More About Ayr
Learn about poet Robert Burns' home town and the stories associated with him and other historical figures such as William Wallace. Whether you wish to spend all day exploring and listening or just have half an hour to spare, this app will help you find the nearest point of interest to your current location.
Historical sites and tours
Great stories of Auld Ayr
Take a souvenir photo
Discover more about Ayr, its industries and people